Want to Work From Home?
Two years ago I was desperately looking for a way to work from home. I had started a business in 2011 but decided to sell it because I was out of the house too much. I needed to stay home with my kids and still make money. But how? What could I do while my babies napped?
I started searching desperately online, looking at one thing after another. I tried surveys and Swagbucks, took e-courses, read books, and waded through more information than I thought possible. Trying out one idea and giving up because it took too much time, trying another idea and giving up because it didn't fit with my personality.
I was traveling from one website to another, searching the dusty corners of the internet, wishing that there was one place I could go to find a way to work from home.
Now I have pulled all the information together into one place so that you can find the perfect job or business for yourself. Below you will find real ways you can work from home, either for yourself or for a reputable company.
---
---
Start Your Own Home Based Business
Amazon FBA – Fulfillment By Amazon is finding products, either retail or online, that are selling for more on Amazon. Jessica Larew from The Selling Family is a great place to get started. She offers training, courses, resources and so much more! You can read my interview with Jessica for more information.
Virtual Assistant – I started as a VA by reading Lisa Morosky's book The Bootstrap VA: The Go-Getter's Guide to Becoming a Virtual Assistant, Getting and Keeping Clients, and More! It is super helpful, full of all sorts of information and resources. Gina Horkey has a great course, 30 Days or Less to Virtual Assistant Success. This self-paced class has 12 modules containing 3-7 lessons each. It is full of action steps you can take right away to start building your business. You can also read some of my posts about creating a website, getting your first client and how to price your services.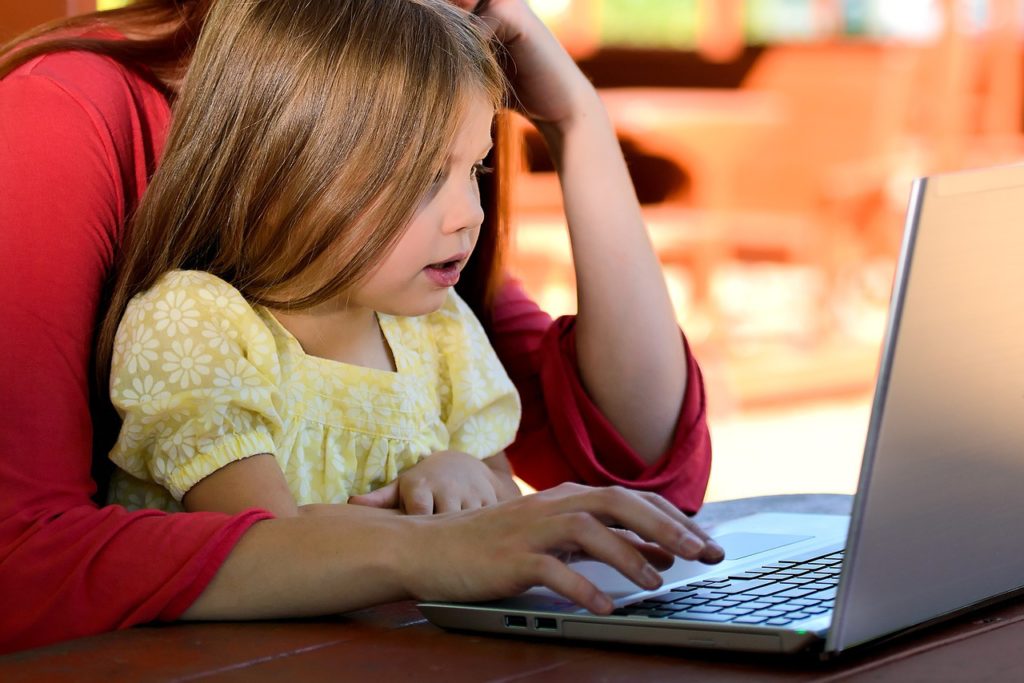 Preschool, Daycare or Babysitting – Jill Stevens at The Open A Preschool System has a whole package for starting your own preschool. If you are not ready for a whole preschool or daycare, consider babysitting. Check your state's laws about how many children you can watch before it is considered a daycare.
Freelance Writer – Love to write? Elna Cain offers a six-day course for beginning Freelancers. Gina Horkey has a class 30 Days or Less to Freelance Writing Success, containing a proven step-by-step process for becoming a successful freelance writer.
Blogger – There are a million courses out there for building a blog but my favorite is Building a Framework from Abby Lawson of Just a Girl and Her Blog. She provides a great step by step guide to starting a blog, social media strategies, building relationships and so much more!
Graphic Designer – Got design skills? Put them to use! There are tons of people looking for good designers to create anything from logos to entire websites.  If you are needing some refresher lessons check out the InDesign courses on CreativeLive.
Translator – Are you bi-lingual? Become a Certified Translator! You can get work in person or over the phone once you are certified. Check out The American Translators Association for more info.
Tutor/Teacher – Perfect for teachers who want to stay at home. Set a price and start telling people about your services. You can tutor tons of places online too, check out tutor.com, AskANerd.com, chegg.com and much more!
Proofreader – Take the 7 Day Intro Course from Proofread Anywhere to get an idea of how proofreading works. I took the course and it was definitely not a good fit for me, but if you are a good speller and love grammar it could be a great way to earn money.
Bookkeeper – Good with numbers? Take the free training over at Bookkeeper Business Academy and learn to be a bookkeeper. I know tons of small businesses who love to outsource this task and are looking for honest, reliable people to keep up with their books.
Furniture Re-finisher – Do you have an eye for design? Good at spotting the possibilities in an old piece of furniture? Read my interview with Karen of Sweet Girl Boutique, she started refinishing furniture in her garage and now has a store front.
---
---
Airbrush Tattoo Artist – This would be a great business if you enjoy festivals and events. It usually doesn't cost much to set up a tent at events, and you don't have to do your own advertising! Tribal Ink Airbrush Tattoo has all the equipment you would need.
Travel Agent – I interviewed Debbie Lick about her journey to becoming a Travel Agent. You can find out more about the program at Penn Foster.
Farmers Markets – Not only for vegetables anymore! Many markets are open to baked goods, canned goods, flowers and some crafts. In my local area, many towns have a market, some even have two! You can find listings and rules online in many cases. You can also look for Arts Markets in your area.
Tailor/Clothing Designer – Create custom clothes for kids or adults. You can sell on Etsy, or set up at markets in your area, or use Facebook to sell to your friends. Offer alterations during prom season, or if you have serious skills you can alter wedding dresses for brides.
Doula – If you loved pregnancy or birth you can become a Doula to support other mothers going through the experience. DONA International is a good place to become acquainted with the certification process.
Photographer – If you have photography skills becoming a professional photographer is a great business for mothers. There are so many specialties out there, photographing children or families, birth photography, boudoir shoots, wedding or commercial photography and much more! Need to improve your photography skills? Check out the classes at CreativeLive.
Franchise Opportunities
Sew Fun Studios – I think this looks like such a fun franchise! You create a sewing studio and teach classes to kids.
Drama Kids International – An after-school program to get kids involved in drama? SO MUCH FUN!
Bricks 4 Kidz – Using Legos to teach STEM with models and games. For after-school, birthday parties and camps.